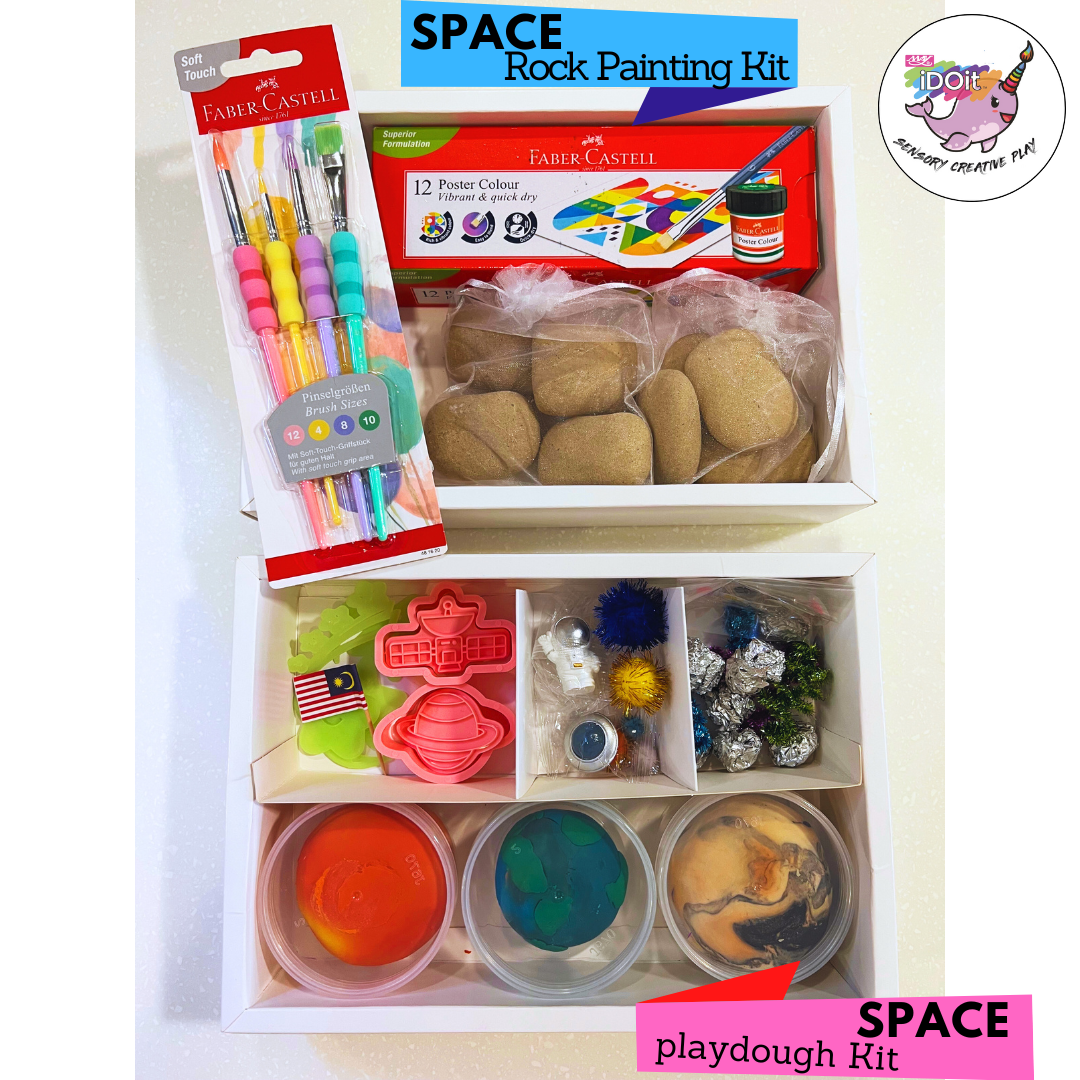 Bundle Promo! Space Bundle Kits
The Bundle Promo!!!
Is your child loosing FOCUS or interest in their academic?
We have good news for you!
These activities is able help your child to improve the way they think, feel and behave. It also helps your child to gain confidence, learn new skills and provide them with a sense of achievement.
Introducing to you our Bundle Promo!!!
#1 Space Play Dough + #2 Space Rock Painting
Bundle Sale!!! Limited Time Only
#1 The Space PlayDough Kit
What you will be getting
1) 3 scented Playdough
The Sun
The Moon
The Earth
The Earth playdough is hand crafted with layer of colored playdough so your little ones could discovered the layers of earth
2) Mini Astronaut & Mini UFO
3) Mini Flag
4) 2 sets of SPACe cookie cutters
5) Wiggly eyes & pipe clearners for alien making activities
6) Other trinkets to add some spice in your little ones creative play
Let's see what inside the kit.
Here is a short video snippet for you to see what's inside the kit
#2 The Space Rock Painting Kit
Let's see what we have for your little one in this Rock painting Kit!
We are including these in the Rock Painting Kits!
Faber Castell Poster Colors & Soft Touch Brush by Faber Castell

Let's hear what our customer has to say about us!
a preschool teacher at Sparkle Montessori

Frankie Lee,
father of a 4y.o. & 2y.o.