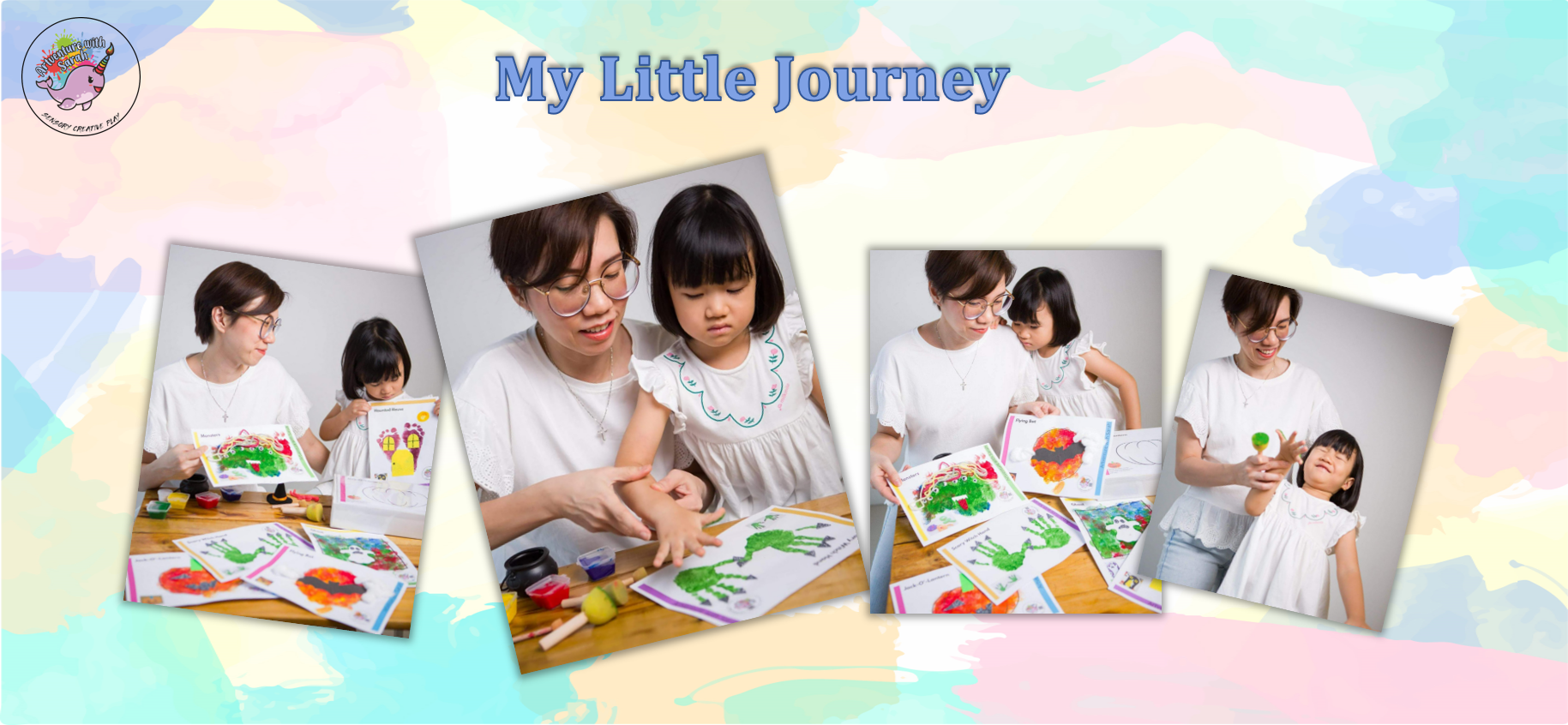 Hi, I'm Sarah, a mother of 2 little monsters, a 8 y.o. boy & a 5 y.o. girl.

Artventure with Sarah started when my boy was 2 y.o. simply to share simple ideas how you could spend quality time with your little ones through simple hands-on activities.

Even before my boy was born, I've been teaching arts and craft enrichment programs with kindergartens. Throughout my experience, I have noticed how my students have benefited with arts and crafts activities.

With the privilege I have, a family business which produces arts and crafts materials such as play dough, clay, finger paints, etc... I then thought to myself why not combine my experience together with the materials that I already have and came out with activity boxes to reach out to more children so they could benefit from it.

So here I've created a fun, creative play with educational and informative ideas of hands-on activities for your little one's learning journey to be more meaningful, fruitful and interesting as well.

Follow our social media instagram & facebook for these ideas and some parenting tips.

Here, I too wishes to inspire more mothers, by being one of the winner for AXA SME TakeControl challenge 2019




Here is a short video me being one of the AXA SME TakeControl Challenge 2019. Something I never thought I could achieve.
Our Little Team













Meet Cassy, a mother of 3. 2 boys and a little girl.

Her love for acts and music has actually brought us together to work together as well.

I have known Cassy for close to 10 years. being her son arts and crafts teacher back 10 years ago in one of a kindy I was teaching.

With the same vision and mission, we wish to reach out to more children and empowering the little ones with fun learning creative activities