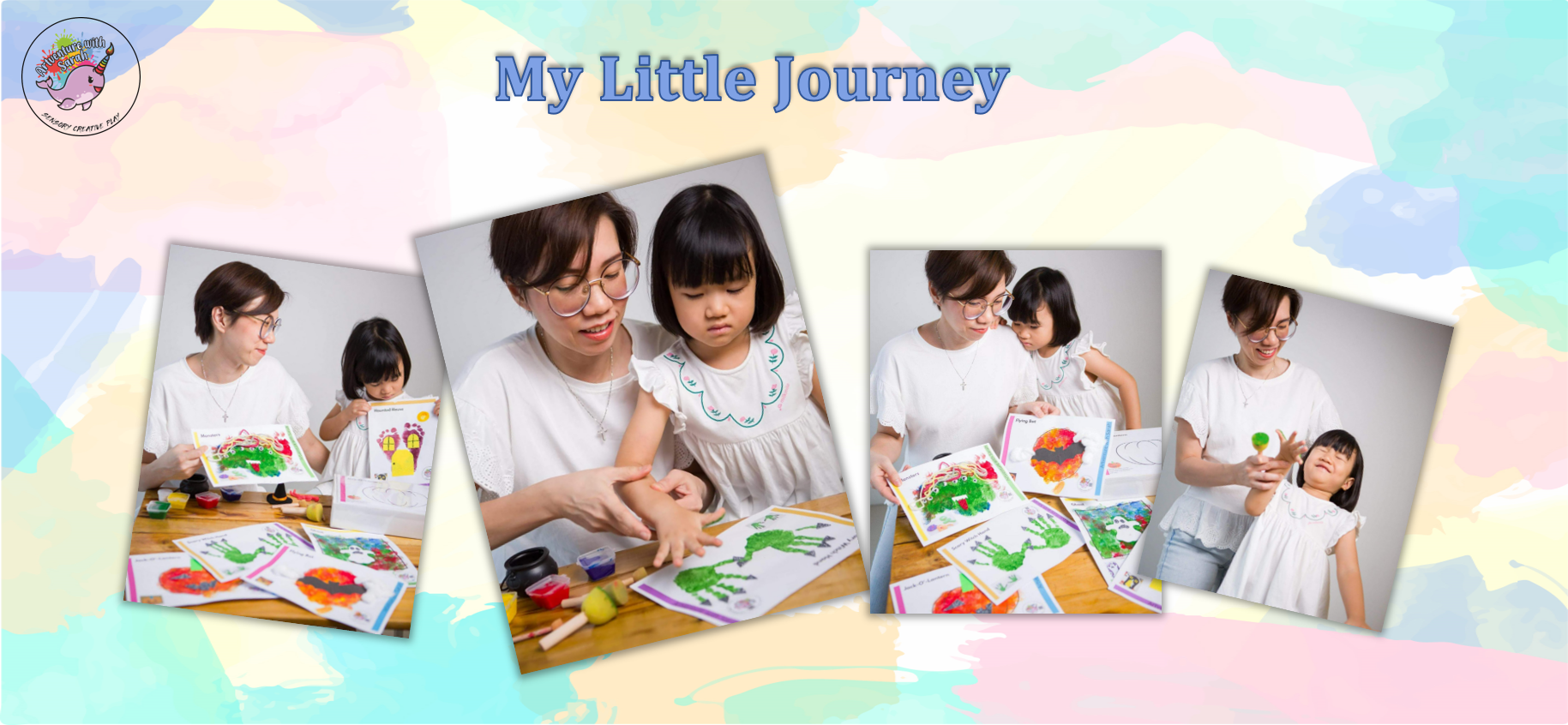 Hi, I'm Sarah, a mother of 2 little monsters, a 8 y.o. boy & a 5 y.o. girl.

Artventure with Sarah started when my boy was 2 y.o. simply to share simple ideas how you could spend quality time with your little ones through simple hands-on activities.

Even before my boy was born, I've been teaching arts and craft enrichment programs with kindergartens. Throughout my experience, I have noticed how my students have benefited with arts and crafts activities.

With the privilege I have, a family business which produces arts and crafts materials such as play dough, clay, finger paints, etc... I then thought to myself why not combine my experience together with the materials that I already have and came out with activity boxes to reach out to more children so they could benefit from it.

So here I've created a fun, creative play with educational and informative ideas of hands-on activities for your little one's learning journey to be more meaningful, fruitful and interesting as well.

Follow our social media instagram & facebook for these ideas and some parenting tips.

Here, I too wishes to inspire more mothers, by being one of the winner for AXA SME TakeControl challenge 2019




Here is a short video me being one of the AXA SME TakeControl Challenge 2019. Something I never thought I could achieve.
My Little Team

Yee Leng, my very dear friend that I have known for the past 5 years. She has been supporting and working behind the scene together with me every since we got to know each other.

She has been working on children programs for the past 5 years. She believes that every child needs to have a platform where he/she is comfortable and happy to learn and play. She had been involved in many children related activities, local and international events and workshops which covers art and craft and STEM. She is very passionate with what she does, very creative and kids adores and loves her too!

Honestly I don't know what will I do without her.

So here I am introducing my partner, Yee Leng, together as a team, we will strive harder & stronger to give our best in our kits to empower and benefit for the little ones.