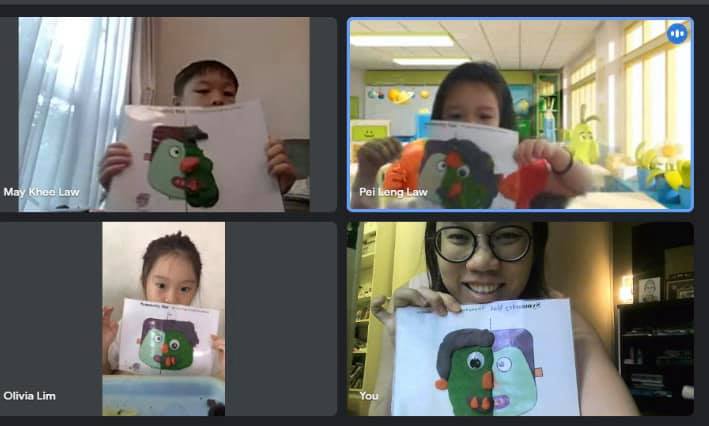 It's October so is Spookilicious Halloween Theme.
Had some fun learning time with these kids with play dough

We made a Jack-O-Latern, a spider and a witch!
We then learnt about symmetry. We started off by bringing out our mirror, see our own beautiful reflection in the mirror. Explaining to them what is symmetry and then we had an hands-on activity.
I have prepared a half faced zombie playdough mat and the other half faced of the zombie we completed it by used play dough.
Such amazing result from these 4y.o kids

!